My daughter's third birthday is coming up and of course I'm in planning mode. She has requested "Tinkerbell" so we're doing "Neverland", since I don't enjoy really prissy parties and we'll have lots of little boys in attendance from her school. Normally I do enjoy making invitations, but I found these adorable invites on etsy and just decided I couldn't do better than a graphic designer for $6.00 for the custom invite!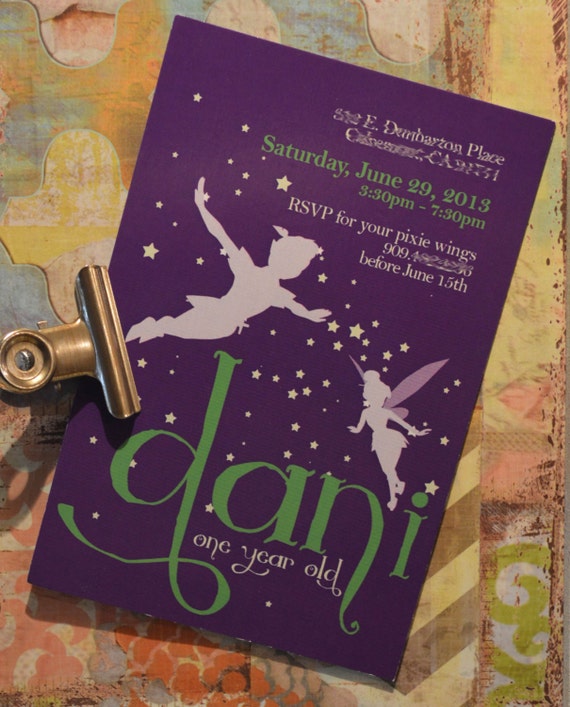 Shout out to
Planning with Love
for the awesome work and easy purchase with a quick turnaround.
Next I printed these with shutterfly, since it was .79 cents each cheaper than CVS. And I bought more A7 (5x7) envelopes on Amazon. Consider this task accomplished!
Come back for more as I blog about other ideas, like a pirate treasure hunt, a ring toss on Captain Hook's hooks, Crocodile Creek, a teepee, and a Telescope Decorating station